Product categories of Holographic Tear Tape, we are specialized manufacturers from China, tear tape, holographic tear tape suppliers/factory, wholesale high-quality products of security tear tape R & D and manufacturing, we have the perfect after-sales service and technical support. Look forward to your cooperation!
China Holographic Tear Tape Suppliers
Custom logo Bopp security Holographic Tear Tape
Basic specification
Material:BOPP, PET
Thickness: 28,33,35, 36, 38micron, accept customize
Color:Transparent, silve, gold, yellow, etc. others is available
Width:0.7-8mm or custom size
Pattern:Over 300 generic patterns or with own logo design
Feature: easyopening, reinforcement and security to your packaging, brand protection
Holotech: Hidden text, Flip-flop, Micro text, Moore encryption, Nano text, etc
Application:Cigarette, tea, medicine, food, electronics, heath care products, garment, etc.
Packing:5000, 10000, 12000M for on roll, according to customers requirements.
HologramBOPP Security Tear Tape for Cigarette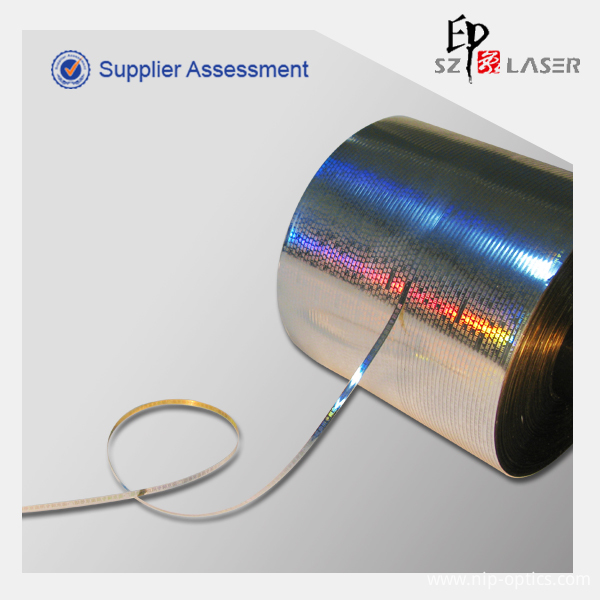 holographic tear tape for Garment
Ourtear tape can be applied to variety of packs, cigarette, tea, garment, medicine,electronics, etc.
If there are some products you interest or need, Welcome to send inquiry.